Boost Your Health with
Cary Medical Clinic
Since 2002, Cary Medical Clinic has been a trusted pillar of healthcare in the Cary and Morrisville, North Carolina communities. Led by Dr. Neelu and Dr. Abhay Agarwal , our board-certified internal medicine physicians, we are dedicated to providing exceptional, integrative, and holistic medical care to individuals aged 14 and above.
Why We're Your

Premier Healthcare Choice
At Cary Medical Clinic, trust is the cornerstone of our practice. Our patients know they can rely on us to provide the best in healthcare, driven by a shared commitment to wellness and a patient-centered approach. With our experienced team, advanced technology, and unwavering dedication, we've earned the trust of our community, one patient at a time.
Proven Excellence
Clear Communication
Community Trust
Empathetic Care
Cutting-Edge Expertise
Patient Endorsement
Our
Comprehensive Services
We offer a wide range of health care services, from routine check-ups to specialized treatments. Whether you're looking for preventive care or addressing specific health concerns, our experienced team has got you covered. Your health matters, and we're here to make sure you get the care you need without the unnecessary delays.
Your Health, Our Expertise.
Experience The
Best Primary Care

In NC
At Cary Medical Clinic, our compassionate team of healthcare professionals is dedicated and wholeheartedly committed to ensuring your well-being, providing expert care with a personal touch.
At Cary Medical Clinic, patients can expect caring physicians who provide the treatments they need in a manner they expect. For expert care, call Cary Medical Clinic or schedule an appointment online today. Telehealth appointments are also available at your convenience.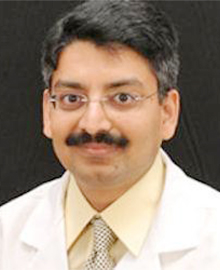 Abhay Agarwal, MD
Dr. Abhay Agarwal, MD, is a board-certified internal medicine physician at Cary Medical Clinic, with office locations in Cary and Morrisville, North Carolina.
Dr. Agarwal has been honored with the "Physician's Recognition Award" by the American Medical Association in 2003.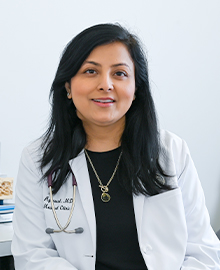 Neelu Agarwal, MD
Board Certification: Internal Medicine
Membership: American Medical Association
Awards: Certified PCMH LEVEL 3 (Patient Certified Medical Home); Certified by NCQA for excellence in Diabetes Management
Medical office: WakeMed Cary medical office
Usha Soundarapandian, MD
Board Certification: Family Medicine
Membership: American Academy of Family Physicians, NC Medical Society
Awards: Award of Excellence of the National Institute of Geriatrics, 2013; Outstanding Service Excellence in Patient Satisfaction, 2010