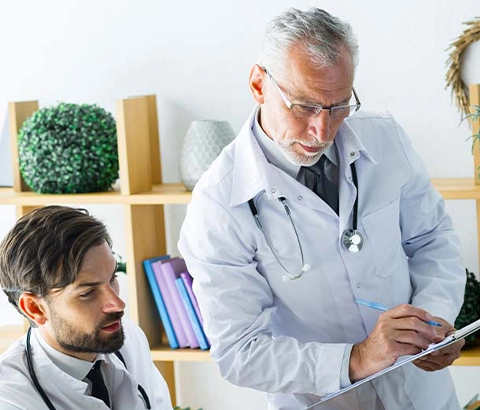 Cary Medical Clinic:

Your Trusted Partner in

Chronic Disease Management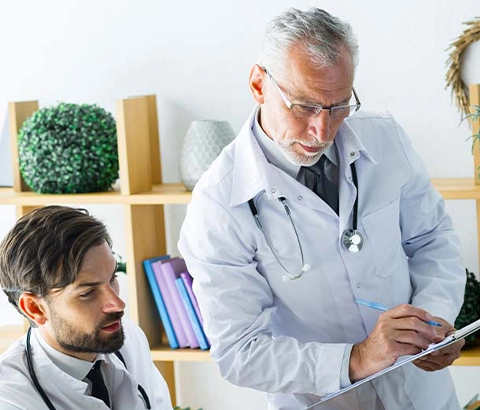 At Cary Medical Clinic, we are committed to empowering you on your journey to managing chronic diseases. Our team of experienced medical professionals is dedicated to providing the highest quality care, personalized to your unique needs. With state-of-the-art facilities and a patient-centered approach, we ensure you receive the best treatment and support for chronic illnesses.
Empowering Wellness:

Tackling Everyday Chronic Challenges
Cary Medical Clinic manages many chronic diseases. Some of the more common conditions they treat include:
Your Path to
Vibrant Health:

Our Approach
At Cary Medical Clinic, our approach to chronic disease management is centered on providing personalized, comprehensive, and holistic care.
Choosing Excellence for Your Well-being With
Cary Medical Clinic
When you choose Cary Medical Clinic, you opt for expertise, patient-centered care, access to state-of-the-art facilities, a full spectrum of comprehensive services, proven results, and a commitment to community health.
Our medical team boasts a wealth of experience in treating various chronic diseases. Our seasoned physicians, specialists, and healthcare professionals have honed their skills through years of practice, allowing us to offer you the highest standard of care.
Your well-being is not just a priority; it's the very essence of our approach. We place your health and comfort at the core of everything we do. Our patient-centered care philosophy means that we address your medical needs and consider your individual preferences, concerns, and goals.
State-of-the-Art Facilities
When you choose Cary Medical Clinic, you gain access to state-of-the-art facilities equipped with the latest medical technology. These advanced resources enable us to provide precise and efficient diagnosis and treatmen
At Cary Medical Clinic, our involvement extends beyond the walls of our clinic. We are deeply committed to the well-being of the community we serve. Through active participation in community health initiatives, we strive to make a lasting difference.
Our commitment to improving patients' lives is evident in our track record of success stories. We take pride in the positive outcomes we've achieved for our patients. The transformative journeys of those we've cared for speak to our dedication and the tangible impact we've made.

We offer a full spectrum of care, ensuring you have all the necessary resources under one roof. Our comprehensive services encompass diagnostics, treatment, rehabilitation, and support services.